About Malaysia
To know Malaysia is to love Malaysia - a bubbling, bustling melting-pot of races and religions where Malays, Indians, Chinese and many other ethnic groups live together in peace and harmony. Our multiculturalism has made Malaysia a gastronomical paradise and home to hundreds of colourful festivals. It's no wonder that we love celebrating and socialising. As a people, Malaysians are very relaxed, warm and friendly.

Geographically, Malaysia is almost as diverse as its culture. 11 states and 2 federal territories (Kuala Lumpur and Putrajaya) form Peninsular Malaysia which is separated by the South China Sea from East Malaysia which includes the 2 states (Sabah and Sarawak on the island of Borneo) and a third federal territory, the island of Labuan.

One of Malaysia's key attractions is its extreme contrasts which further add to this theme of 'diversity'. Towering skyscrapers look down upon wooden houses built on stilts while five-star hotels sit just metres away from ancient reefs.

Rugged mountains reach dramatically for the sky while their rainforest-clad slopes sweep down to floodplains teeming with forest life. Cool highland hideaways roll down to warm, sandy beaches and rich, humid mangroves.

For the perfect holiday full of surprises, the time is now, the place is Malaysia.
People Introduction
Having had an interesting past and being a part of the international spice route many hundreds of years ago, Malaysia has turned into a mosaic of cultures. Everything from its people to its architecture reflect a colourful heritage and an amalgamated culture. To understand Malaysian culture, you must first get to know its people.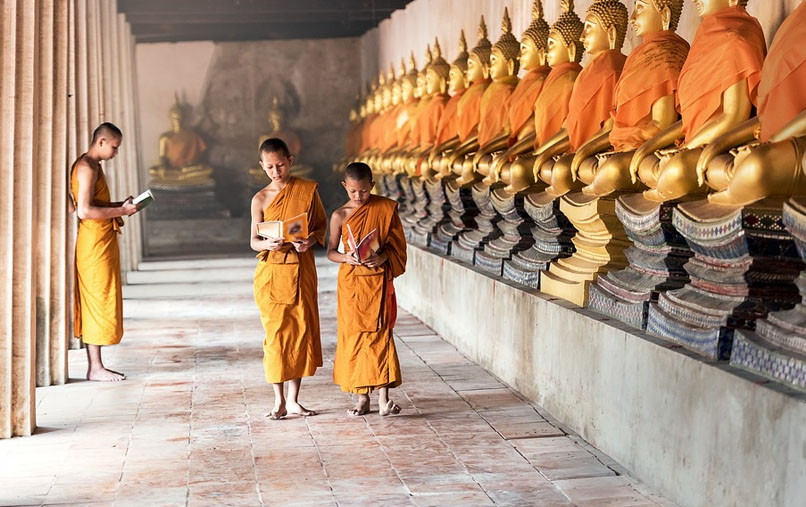 What are the places to visit in Malaysia?
Malaysia has diversity in landscapes, culture and activities. From walking around Penang's UNESCO-listed George Town and Malacca's historical core, to exploring isolated islands and spending time in Borneo's 130-million-year old jungle, tourists have plenty of places to visit in Malaysia.
Other Places
The Peninsula's east coast is much more rural and relaxing, peppered with rustic villages and stunning islands such as Pulau Perhentian and Pulau Tioman, busy with backpackers and package tourists alike. The state capitals of Kota Bharu, near the northeastern Thai border, and Kuala Terengganu, further south, showcase the best of Malay traditions, craft production and performing arts.

Crossing the Peninsula's mountainous interior by road or rail allows you to venture into the majestic tropical rainforests of Taman Negara. The national park's four thousand square kilometres hold enough to keep you occupied for days: trails, salt-lick hides for animal-watching, aerial forest-canopy walkways, limestone caves and waterfalls. Here you may well also come across the Orang Asli, the Peninsula's indigenous peoples, a few of whom cling to a semi-nomadic lifestyle within the park.

Across the sea from the Peninsula lie the east Malaysian states of Sarawak and Sabah. For most travellers, their first taste of Sarawak comes at Kuching, the old colonial capital, and then the Ibanlonghouses of the Batang Ai river system. Sibu, much further north on the Rajang River, is the starting point for trips to less touristed Iban, Kayan and Kenyah longhouses. In the north, Gunung Mulu National Park is the principal destination; many come here to climb up to view its extraordinary razor-sharp limestone Pinnacles, though spectacular caves also burrow into the park's mountains. More remote still are the Kelabit Highlands, further east, where the mountain air is refreshingly cool and there are ample opportunities for extended treks.

The main reason for a trip to Sabah is to conquer the 4095m granite peak of Mount Kinabalu, set in its own national park, though the lively modern capital Kota Kinabalu and its idyllic offshore islands, Gaya and Manukan, have their appeal, too. Beyond this, Sabah is worth a visit for itswildlife: turtles, orang-utans, proboscis monkeys and hornbills are just a few of the exotic residents of the jungle and plentiful islands. Marine attractions feature in the far east at Pulau Sipadan, pointing out towards the southern Philippines, which has a host of sharks, other fish and turtles, while neighbouring Pulau Mabul contains hip, but often pricey, diving resorts.
Passport/Visa Passport/Travel Documents:
Visitors to Malaysia must hold a valid passport or travel document with a minimum validity of six months beyond the intended visiting period. Immigration and customs checkpoints are situated at all air, sea, road and rail entry points.

Every visitor to Malaysia has to fill in a Disembarkation Card (IMM. 26). The card has to be handed over to the Immigration Officer on arrival together with the national passport or other internationally recognized travel document endorsed for travel into Malaysia. A passport/travel document is also necessary for travel between Sabah and Sarawak.

Visitor passes issued for entry into Peninsular Malaysia are not valid for entry into Sarawak.

Fresh visit passes must be obtained on arrival at the point of entry in Sarawak. However, subject to conditions stipulated, visit passes issued by the Immigration Authorities in Sabah and Sarawak are valid for any part of Malaysia.
Free Visa
MCommonwealth Citizens (except Bangladesh/India, Pakistan and Sri Lanka), British Protected Persons or Citizens of the Republic of Ireland and Citizens of Switzerland, Netherlands, San Marino and Liechtenstein.
Free Visa For Social & Business Visit Not Exceeding Three Months
Citizens of Albania, Austria, Algeria, Belgium, Czech Republic, Republic of Slovakia, Denmark, Finland, Germany, Hungary, Iceland, Japan, South Korea, Luxembourg, Norway, Sweden, Italy, United States of America, Bahrin, Jordan, Kuwait, Lebanon, Egypt, Morocco, North Yemen, Oman, Saudi Arabia,Qatar United Arab Emirates, Turkey and Tunisia.
One Month Nationals Of Asean Countries
14 DAYS Citizens of Afghanistan, Iran, Iraq, Libya, Syria, South Yemen
1 WEEK Citizens of Bulgaria, Romania and Russia.
Discover a Land of Intriguing Diversity
Malays, Chinese, Indians and many other ethnic groups have lived together in Malaysia for generations. All these cultures have influenced each other, creating a truly Malaysian culture.

The largest ethnic groups in Malaysia are the Malays, Chinese and Indians. In Sabah and Sarawak, there are a myriad of indigenous ethnic groups with their own unique culture and heritage.

Few places can match the cultural diversity of Malaysia, a region of Chinese temples and longhouses, where Indian festivals rub shoulders with traditional Malay arts. Whether you fancy relaxing by tea plantations and jungle trails in the Cameron Highlands, shopping in Kuala Lumpur, or soaking up the history in Georgetown, Penang, use our map of Malaysia to start planning your trip.

This marvellously varied country offers plenty to explore. Adventurers can spot exotic wildlife on river cruises through Sungai Kinabatangan, trek through the rainforest of Taman Negara, or even tackle Mount Kinabalu. Foodies can tuck into spicy chilli crab at Singapore's hawker centres, or snack on delicious street-food amid the hustle and bustle of capital city, Kuala Lumpur. Meanwhile beach bums should head to the east coast islands, for white-sand beaches, clear waters, and superb snorkelling and diving.
Enquiry
Please fill the below form if you have any questions about your destinations. We will get back to you soon.
© 2018 All rights reserved. visitasia.in