Singapore Travel Guide
'The Lion City'- Singapore is a global commerce and finance hub that has transformed into one of the top 10 international traveling destinations. Singapore is known for being one of the safest and cleanest places in the world. With a medley of aesthetically designed open spaces where you can lay in the lap of luxury with roof top views, amazing parks, vast cultural background and shop till you drop- Singapore offers a breath of fresh air!


Why Singapore?
Colorful neighborhoods, delicious fusion food, historic temples, exciting wildlife reserves, luxurious shopping malls – there is no wonder why millions of people are opting for this island nation each year. A melting pot of culture, Singapore's diversity is a huge part of what makes it so incredible. From ethnic enclaves, each with its own traditions, to shiny skyscrapers that soar in the skyline, the city boasts an enticing blend of old and new making it an ideal destination to rejoice your vacation amidst nature and technology.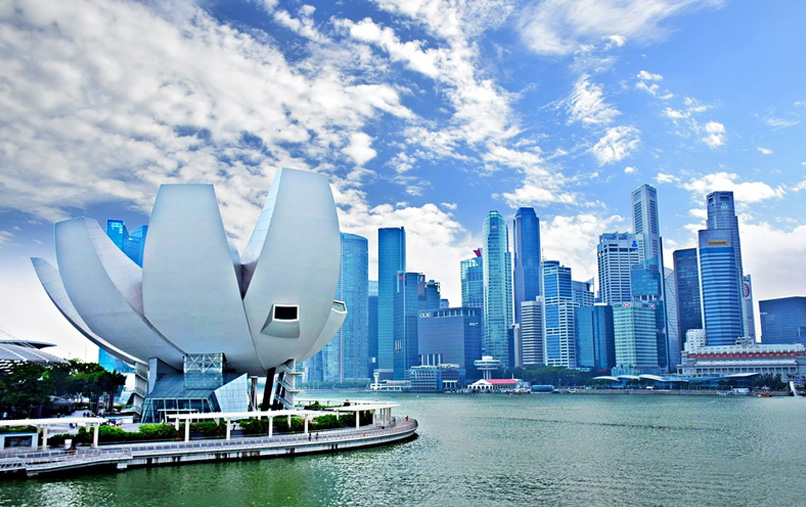 Things To Do in Singapore
Culture Tips
Over 40 percent of Singapore's residents are born abroad, making it a wonderful melting pot of culture. Considered the most religiously diverse country in the world, it's more than likely you'll find yourself amidst a mosque, temple and church all within a half mile radius of one another. Buddhism, Christianity, Islam and Taosim are among the predominant religions. There are numerous holidays, events, and festivals held throughout the year. Chinese New Year and Thaipusam, a Hindu Festival, are popular, as well as Vesak Day, a Buddhist holiday. Timing your visit with one of these holidays would certainly promise an unforgettable experience.

There are a few cultural rules/norms you should try your best to practice while traveling through the country. Most people associate the left hand with the bathroom, so try to greet, wave or eat with your right hand. Also refrain from touching people's heads in social situations, as some cultures consider that area to be sacred.

Despite its strong Asian ties, English is very much a part of the culture in Singapore. The country used to be a British colony, and while the Brits are long gone, English remains the national language and is also considered to be the country's working language. Tamil, Malay and Chinese are also commonly spoken. Typical Singaporeans know two languages: English and the language of their ancestors.
Hotels in Singapore
Hotels are spread out just about everywhere on the island. With that being said, each area caters to specific travelers. Sentosa is great for families, Little India is perfect for backpackers and Orchard Road is excellent for those looking to shop while in Singapore. To get you started, refer to the suggested areas below depending on your desired price range.

Budget: Chinatown, Little India, Lavender Street and Arab Street
Mid-Range: Bras Basah Road to Rochor Road
Upscale: Marina Bay, Orchard Road and Sentosa Island
Enquiry
Please fill the below form if you have any questions about your destinations. We will get back to you soon.
© 2018 All rights reserved. visitasia.in